What is the Tommy Duncan Trilogy Tribute About?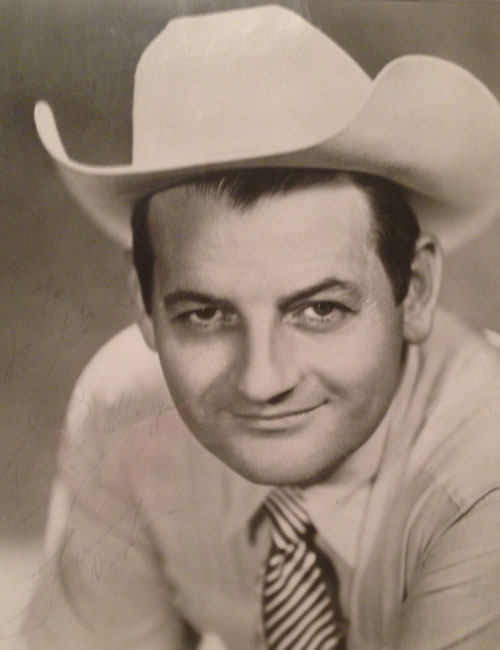 Hopefully our video reminded you of the tremendous contribution Tommy Duncan made to American music. This project is meant to commemorate the gift and the legacy Tommy Duncan left to the world of music. This will preserve and honor a unique Western Swing artist who was and still is a role model and icon and whose music is timeless. This is a story about Tommy Duncan, one that needs to be told and remembered.
The trilogy tribute represents the three phases of Tommy Duncan's career – first with Bob Wills and the Texas Playboys, then on his own when the two broke up and then the third phase when Tommy and Bob got back together again and caused a revival of Western Swing all across the country. Billy Mata's goal is that Tommy will finally receive the respect he deserves in the world of Western Swing and can take his rightful place in the Country Music Hall of Fame for the contribution, talent and skills he brought to the Western Swing music world as a whole.
To achieve this goal and dream for Tommy, his family and the world of Western Swing, we are launching a fundraising campaign to help with the cost of producing this historical music preservation project. The fundraiser campaign will run from October, 4 at 12:01am through November 5 at 12:00am midnight, 2016. Please visit the REWARDS section on this page to see how you can participate in this effort.
Who is Tommy Duncan?
In the world of Western Swing and American music, Tommy Duncan was a pioneer and special artist who came along and opened the door to new levels, who took this music and exposed it to dimensions that have never before been heard. He was a vocalist, songwriter and mentor and friend to so many such as Bing Crosby, Merle Haggard, Ray Price, Willie Nelson, and George Strait.
Tommy was the voice of Bob Wills and the Texas Playboys, an amazing musician and legendary entertainer. His influence was felt around the world. Tommy Duncan was indeed, the Voice of Western Swing! With this trilogy, Billy Mata will share Tommy's musical genius so that the world may recognize Tommy's valuable contribution.